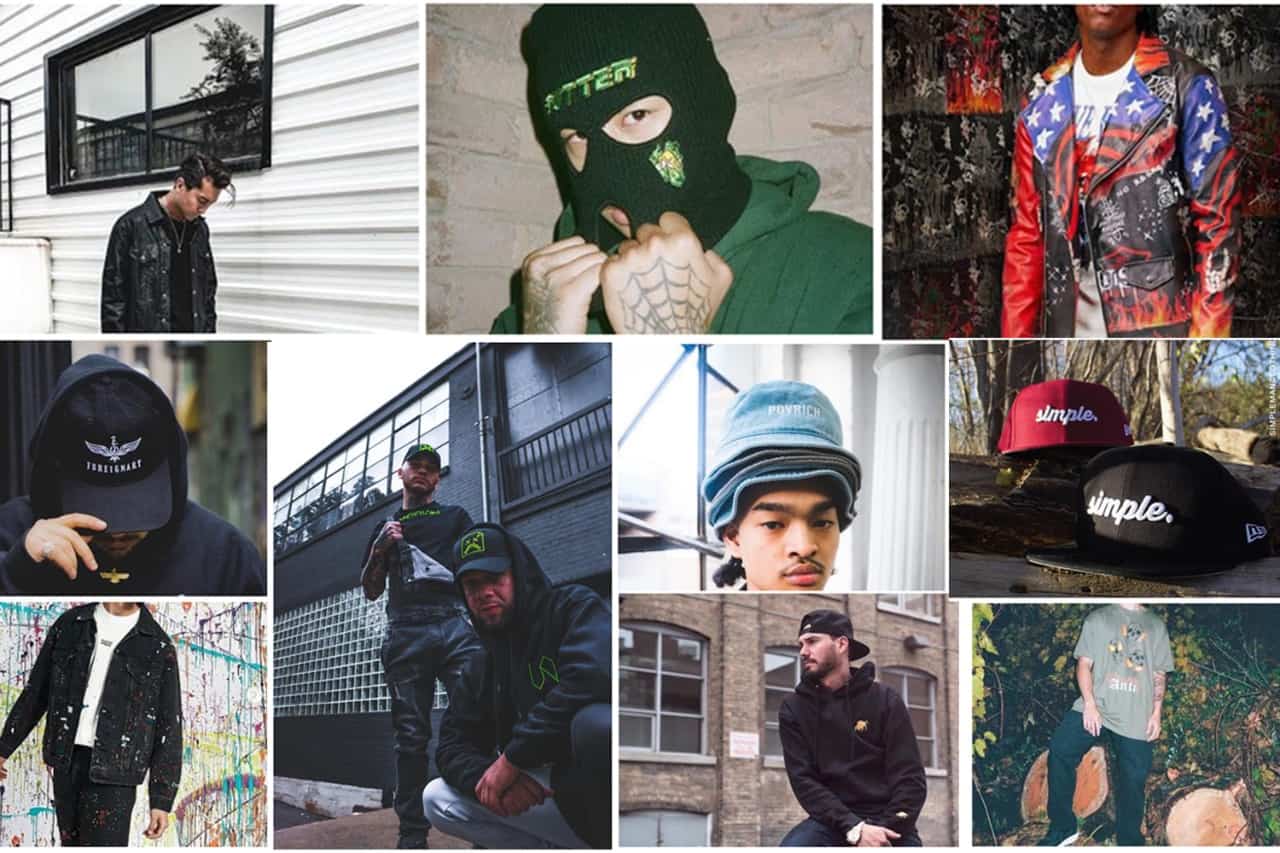 What has happened to the no-fuss luxury clothing that doesn't have stupid attachments on them? It just isn't around that much anymore, as consumers are going down the fast fashion route that has resulted in 90s trends coming back. Also, what is the new trend with people wanting to look like bank robbers with their balaclava trend? The fashion industry certainly has had some absurd trends in recent years. This article will not be outlining the most obnoxious brands or the most colourful. In this article, we will go through some of the top fashion brands to be following this summer.
Gods Gift
God's Gift hasn't been around for long, but it is certainly worth taking a browse on their website. They are the new luxury brand to be following with its relaxed and oversized fits and premium materials, it is easy to see that this brand will be going far. Rather than what new brands do and offer a small collection, Gods Gift clothing has a large collection straight from the start. This is innovative and bold and this is exactly what people are after. They offer shorts, shirts, tees, jackets, chinos, shoes and much more so the selection is great for those wanting to try a few different items.
Lululemon
Lululemon has been around for many years and once was thought of as the go-to yoga apparel provider. Since they started, they have now turned into a full athleisure provider that can be worn for workouts or everyday use. They offer the ultimate comfort with the added luxury materials ensuring you feel amazing and confident in your athleisure. They offer a range of products for the whole family including compression leggings, shorts, base layers and much more.
Everlane
Everlane is on here for many reasons. The first is that the world has a sustainability issue, and Everlane is doing its bit to help. Whilst also aiming to be more environmentally friendly with their products, they still offer amazing affordable quality clothing. They are made from premium materials that feel great on your skin. They offer both men's and women's clothing and have a variety of options. The other great factor of Everlane is that they offer complete transparency meaning that you can find out how their workers are being treated, are being paid fairly, are the materials really sustainable and much more.
Georgie
Georgie is a fantastic brand that many more brands should be following in their footsteps. Georgie offers quality and luxury materials to make their completely customisable products. The other great thing about Georgie is they do all their work with circular production which is a more sustainable method of creating clothing. Slow fashion and timeless are their vision which also means that everything is made to order which in turn reduces the amount of wastage produced at the end. One-off pieces should be more common as it defines your personality and encourages your buying habits to be more sustainable.